The invention of several new technologies and transformation into digitalisation has dynamically changed the process of many sectors and now the Insurance sector is next in the row. The Insurance Regulatory and Development Authority of India (IRDAI) advocated adopting "Telematics for Motor Insurance" in a new proposal a few months ago, so soon our driving habits will have an impact on the cost of our auto insurance.
Fleet Companies spend a lot of money on insurance, so telematics insurance is becoming a means of reducing costs. Smaller fleets typically pay Rs. 80,000 annually for each vehicle, but big truck fleets may spend Rs. 1,20,000 or more. On average according to data, telematics insurance may reduce those expenses by 10% to 15%.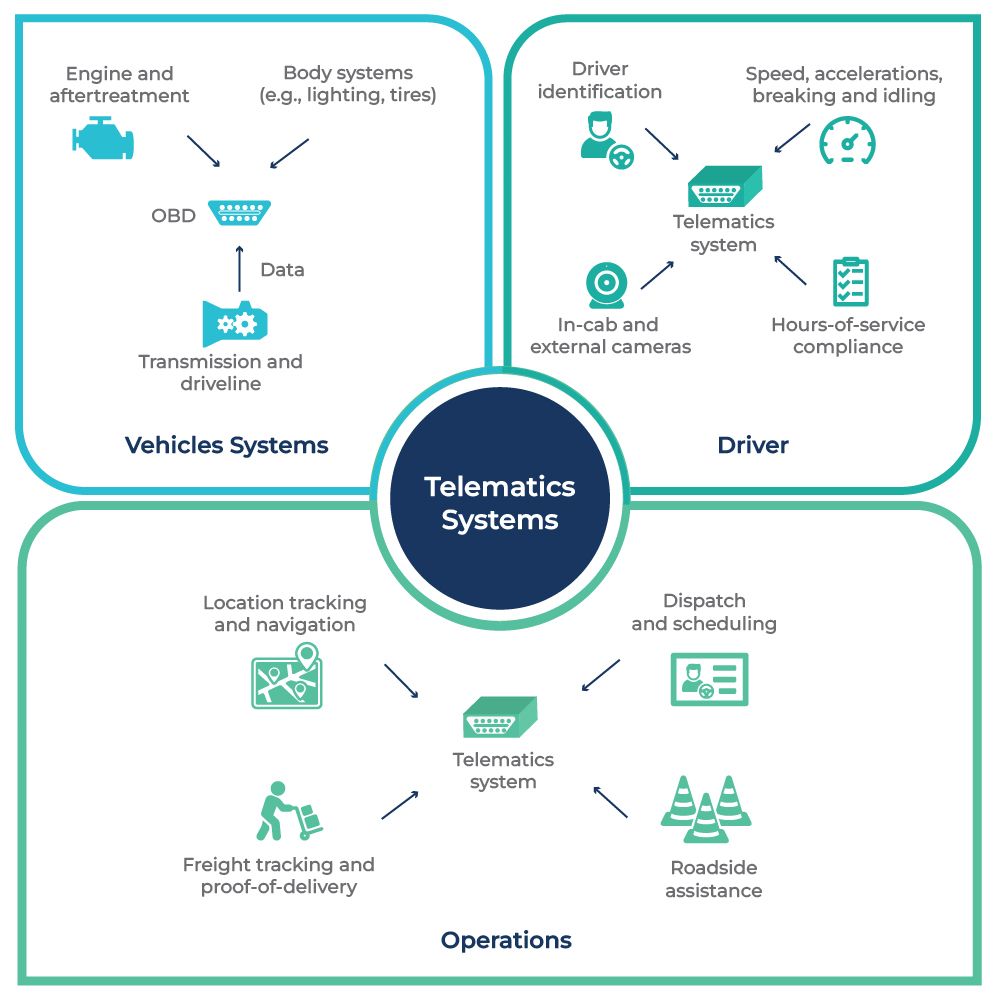 You may be wondering what Telematics Insurance is and how does it work?
Insurance based on data obtained from a vehicle is known as telematics insurance. Data from a vehicle's mileage, frequent destinations, and harsh driving behaviors including hard breaks, acceleration, airbag deployment etc. can all be included. Insurance companies use the data from the vehicle to calculate the offers and discounts they may give a business. Fleets that travel shorter distances, for instance, could be offered a better bargain than those that travel farther. Fleets with safety equipment may be eligible for greater savings than fleets without such features.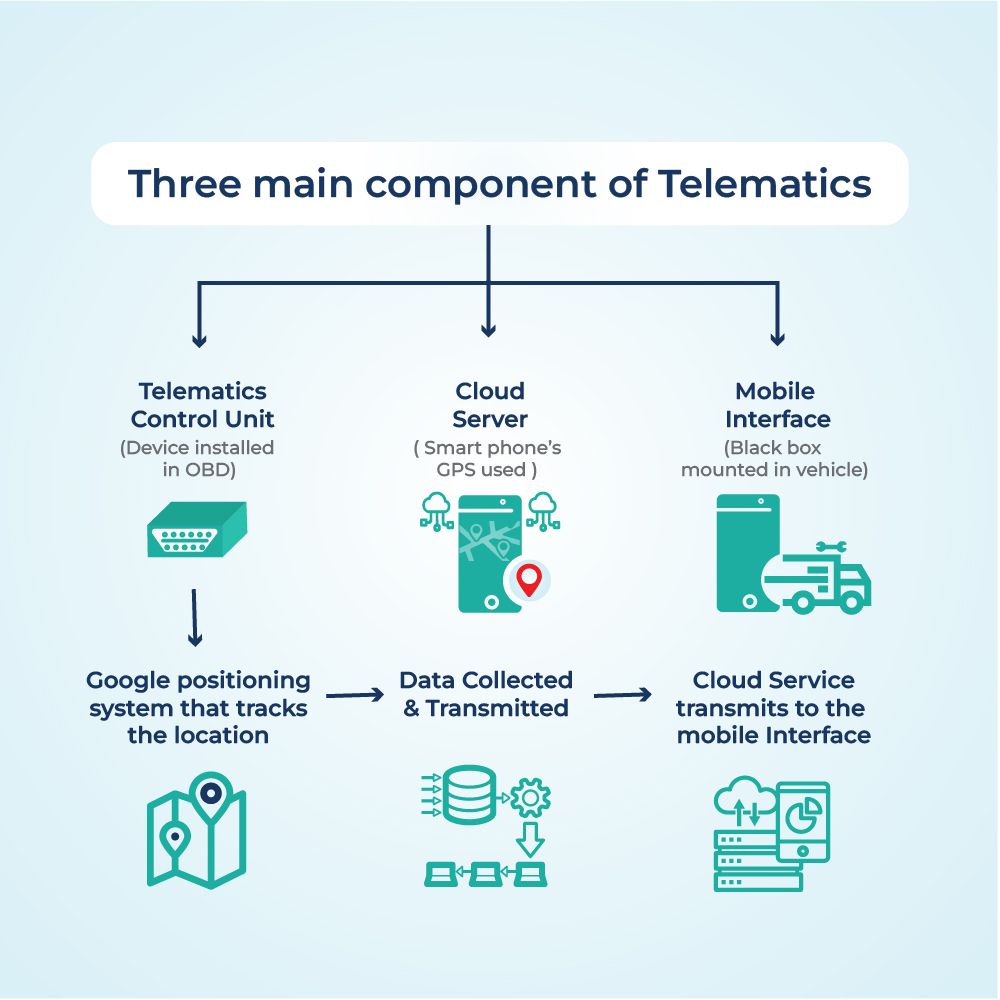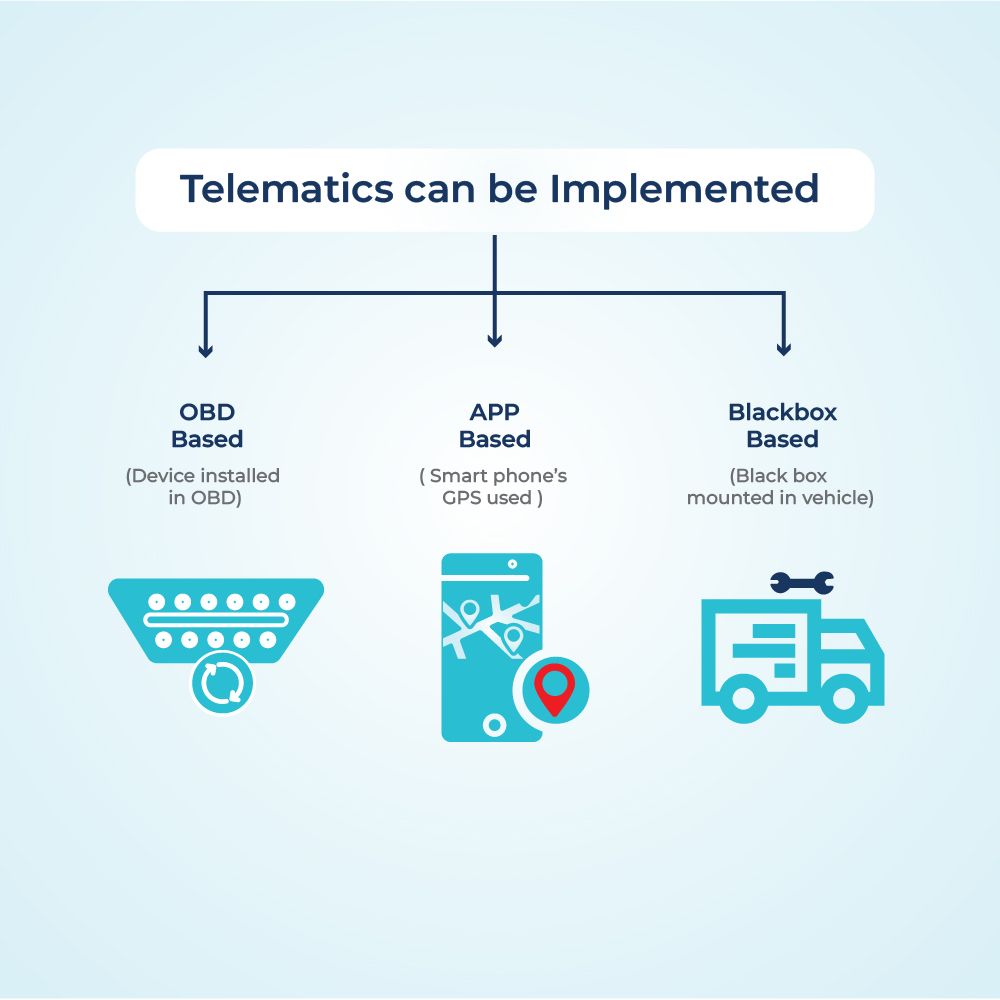 A telematics device is mounted in the vehicle, this device measures speed, distance traveled, location, frequency of driving, acceleration, breaks, how many breaks you take on a long trip and how long they are etc. are measured and recorded. All of this information helps the insurance provider in determining the risk based on your driving style and adjusting the premium to reflect safe driving practices.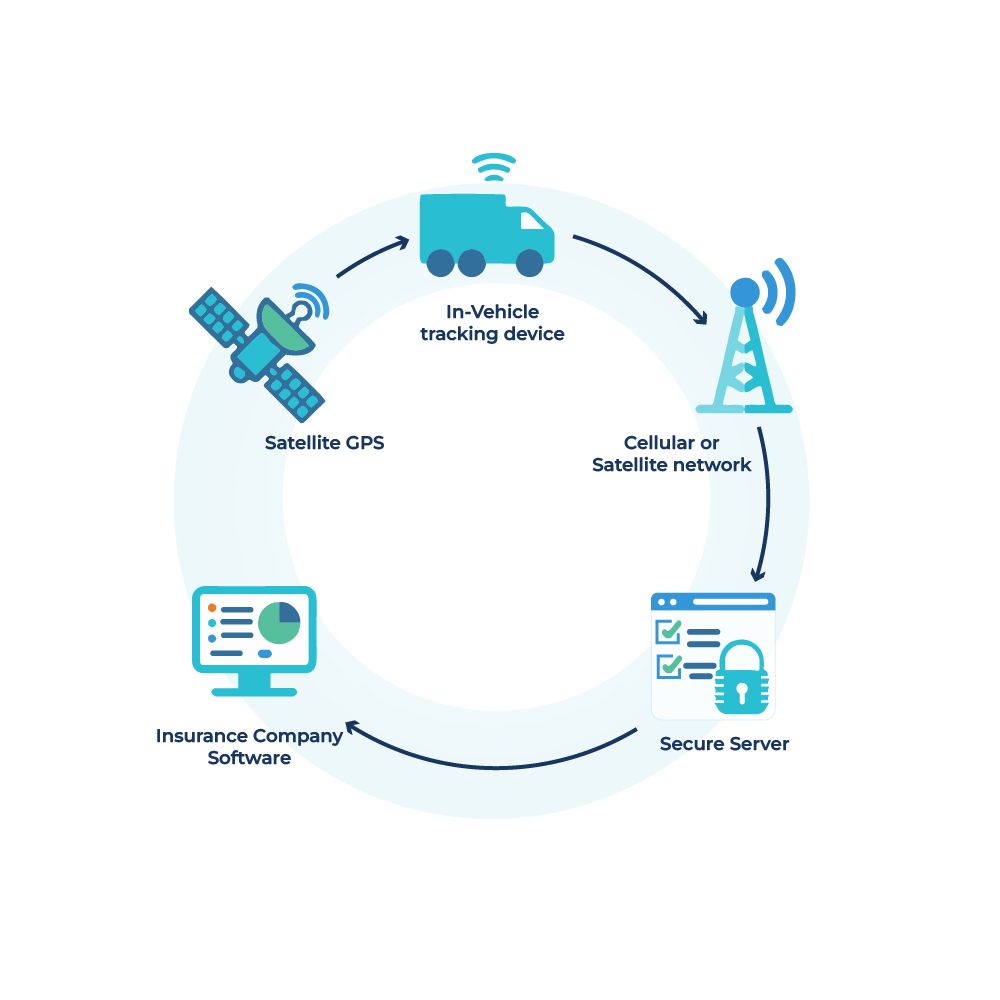 Advantages of Telematics-Based Auto Insurance
Telematics-Based Insurance benefits both Insurer and Insured
Accurate Risk Management
Prompts better driving behavior.
Saves fuel and Repair costs.
Data based inspection lowers the business costs.
Reduces vehicle thefts and easy to identify fraud claims.
Real-time helps in emergency warning signals during an accident.
Insurance firms provide policyholders with a variety of User Based Insurance alternatives on a global scale. The premium depends on the choice picked.
Pay as You Drive (PAYD)- Based on actual distance traveled and data is gathered from the odometer reading.
Pay How You Drive (PHYD)- Based on driving patterns including braking, acceleration and hard cornering etc.
Pay as You Go (PAYG)- Based on various data points such as driving patterns, time taken to cover distance and historic risk of the road etc.
Pay Per Mile(PPM)- Based on the number of miles driven.
The big question: Indian Scene for Telematics-Based Insurance
Currently, Telematics-Based Insurance is not generally accessible in India. However, only a small number of insurance companies in India supply it and in the row "Edelweiss General Insurance" becomes India's first company to launch mobile telematics based motor insurance - Switch. Switch is a fully digital, telematics-based auto insurance policy that, when a vehicle is moved, instantly activates insurance
Telematics is now being primarily used in India by fleet management businesses like taxi services, logistics firms, etc. It helps track journey duration, time, route, and driving behavior while keeping their vehicles connected to a central server.
Conclusion
In order to gain a clearer understanding of a driver's risk, insurers have now formed new sources of rating information. Regardless of the driver's past driving record, you can lower your auto insurance price by maintaining the driving patterns. Now that the driving behavior can be monitored in real-time, the insurance rate will not be based on the historical risk score. Therefore, real-time tracking motivates drivers to drive more cautiously, which results in fewer losses. The benefits of telematics-based insurance extend beyond the insurer and the policyholder to a wide range of stakeholders, including automakers. Therefore, telematics technology has a very broad use and can be utilized to increase revenue.
What is usage based telematics insurance?
Usage-based insurance, often known as UBI, is a type of insurance where the premium payment is directly correlated with the use of the covered good or service. UBI is often referred to as Telematics insurance in the auto insurance sector.
What is third party insurance for commercial vehicle?
It protects the policyholder from any unforeseen third-party liability for any loss brought on by the policyholder's business vehicle. Commercial vehicle third-party insurance is a policy that offers coverage to vehicle owners.