Over 60% of the country's freight is transported on trucks leading to the common refrain that "if trucking stops, the world stops".
It's time we come to realization that it's the trucking industry that's leading the country's response to Covid-19 situation. Without truck drivers, the millions of Indians who have been urged to stay at home would be without food and other essential goods. Healthcare workers would be even lower on personal protection equipment than they already are.
We would like to thank all our customers donning the hats of dispatchers, fleet managers and transporters, and their driver partners who are doing the rounds on the road, stepping up above and beyond the call of duty, potentially risking their own health and certainly risking their own comfort in the process just to ensure that we get the food and meds we need in these challenging times, and the freight remains on the move to bolster our economy.
Few of Our Clients Helping Enable Sustainable Living By Replenishing Life's Essentials: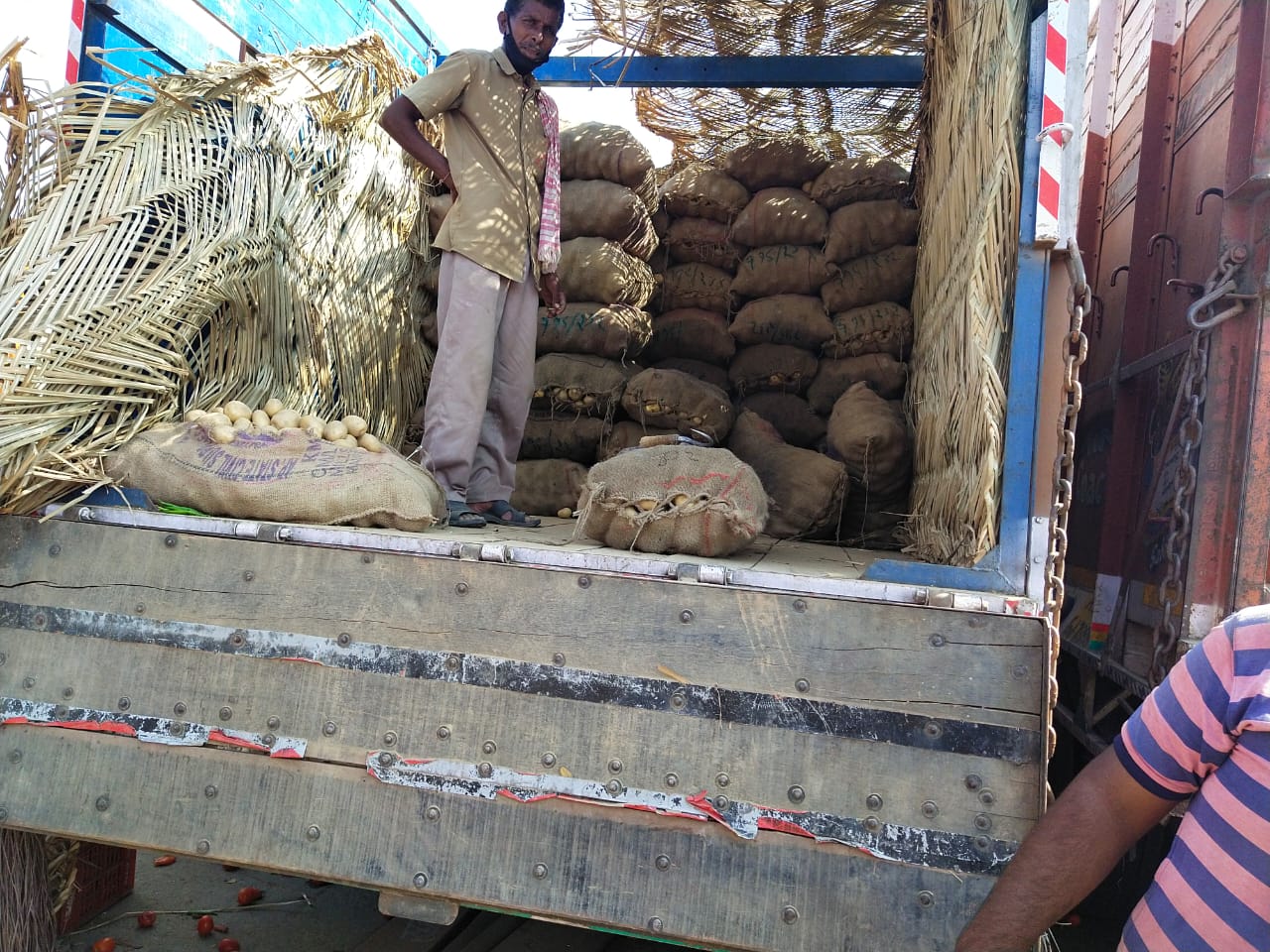 A total of 70+ clients have deployed more than 2000+ vehicles, doing 200+ Kms. of back and forth each day across states to ensure we don't fall short of the vitals.
Raw Food and Supplies:
Parivahan  
KRV Logistics
PVM Logistics
Sanjay Logistics Pvt Ltd
FMCG:
Ranvir Logistics
Classic Logistics
Navdurga Transport
Meds, Chemicals, Cooking Essentials and Ferrying Services for Medical Professionals:
Om Logistics
BLRa logistics
SRV logistics  
Padma Shri Roadlines
CTC Logistics
Sri Sai Ganesh Tours and Travels: Engaged with Pharmaceuticals compan like Aurobindo pharma, Sanzyme Pharma
How they are keeping operations efficient during COVID-19
With many of our drivers putting in long hours, under stressful circumstances, to ensure life's essentials get restocked, operating efficiently has become a huge priority. Here 's is what they use the most to navigate through these circumstances:

Enabling Real Time Location and Timeline Sharing:
Helps them view and manage their assets in realtime and stay connected with the on-field team at any moment, the quintessential of any fleet management needs.
Optimize route planning and schedule timely delivery with fleetx, for its a far too complex process to be done manually.
Addressing the gaps on vehicle up-time as and when they arise:
Almost every area of the fleetx provides users to put comments on vehicles, jobs, service entries, invoices, vehicle records and reminders etc. to easily communicate and share information and provide clarity across your day-to-day fleet operations and upcoming responsibilities.  
Using Electronic proof of delivery to maintain Social distancing:
Drivers can upload images and put comments about the consignment as and when it reaches the destination and trigger notification to everyone involved to let them know what, when and where the E-Pods are received, pushing for a faster invoicing and payments, and reducing running cash-flow problems and payments disputes.  
Distracted Driving, Impaired Driving, Red Light Running, Drowsy Driving, Over Speeding, Sharp Turns, Seat-belt Use, High Acceleration/Deceleration etc - cause of all the ill-famed accidents, keep a tab on them with driver behavior module of our package.


It's an important reminder to acknowledge the people who keep our world running smoothly, even in the face of unprecedented circumstances.
Thank a Trucker, when you see them!