During this lockdown, the government has allowed all the logistics and movers businesses who are dealing in the supply of essential goods  For the smooth flow of Vehicle Tracking System, All these businesses required an issued e-pass for their drivers so that they are allowed to move within states to get essential items delivered at the right place.
Below is the step by step procedure to get e-pass online.
1. Register on website epass.irisgst.com by signing up using your personal details (Name, Mobile No., Email, Aadhar No.)
2. After login, fill in the details of your business/organization on the portal, also you need to submit a screenshot of your logged-in e-way bill portal or GSTN portal. Along with that submit a copy of your company's PAN card.
3. Once registration is complete, you can verify e-passes by scanning your e-pass with any QR code scanner, or you can send an SMS "VERIFY <e-pass number>" to 9686454890.
Once you get your e-pass it will automatically visible on the Aarogya Setu App. Here is the screenshot.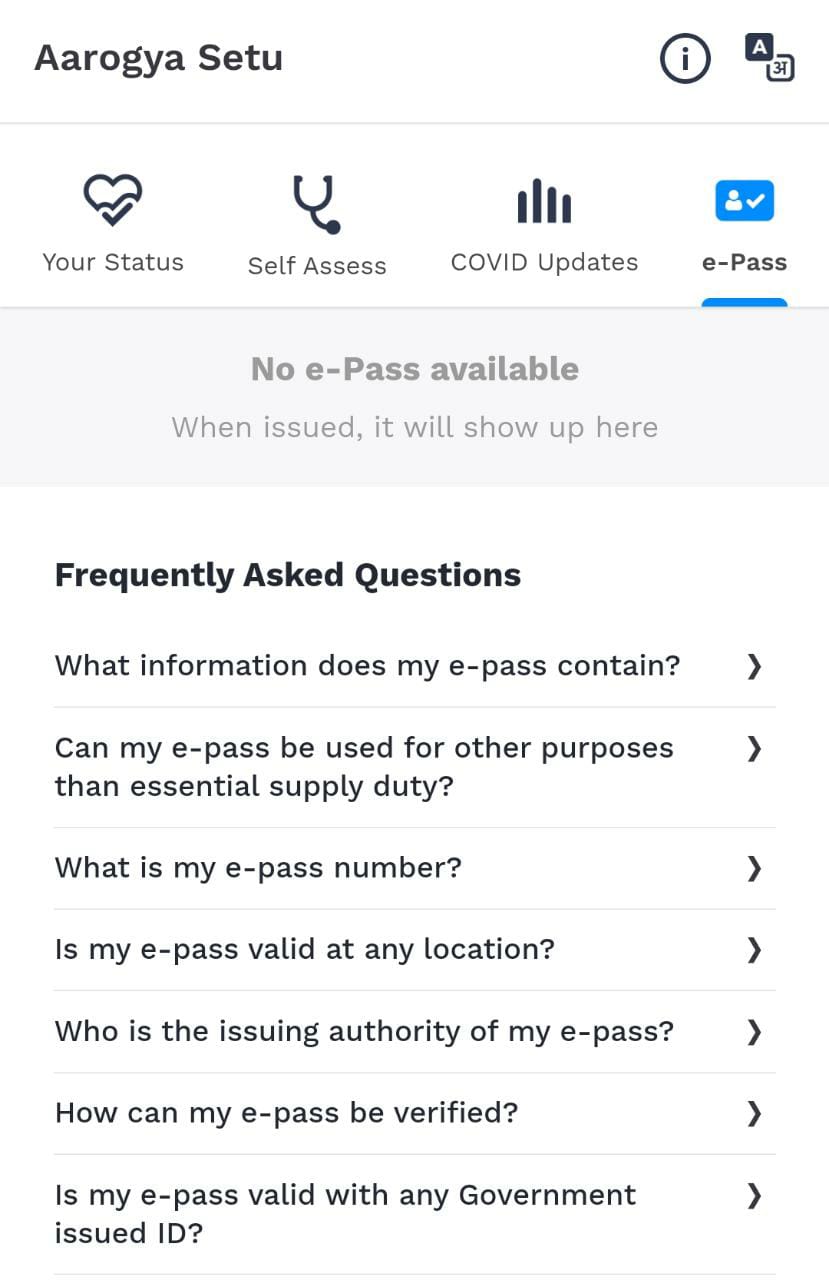 Some important key points to remember regarding e-passes:
Your e-pass contains all the basic information about you, your company, your supply chain partner, the validity date of your e-pass, location, and the nature of work.
Every e-pass has the state government logo at the top which is the issuing authorities of the pass.
E-passes are to be used for essential items supply purposes only.
The e-pass is valid only in the valid location as mentioned in the issued pass.
E-pass is valid on-ground only with the possession of any government-issued ID like Aadhar Card, Voter ID Card, PAN Card, and Driving License.