What is the current commercial EV scenario?
The commercial industry, especially Logistics and Transportation are banking big on the EV revolution. EV fleets are the best replacement for petrol and diesel-run vehicles fleets due to the rising cost of fuel and increasing carbon emissions caused by them.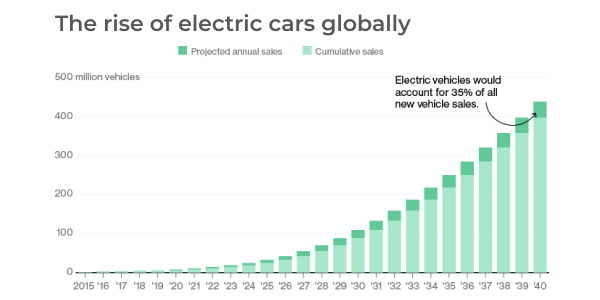 Global EV scenario
Developed western countries like France, UK, Norway, Sweden, the US, etc have set long term sustainability goals like shifting their heavy fuel consuming industries like aviation, transport, shipping and logistics with EV Fleets by the next 30-50 years signaling a boost in EV infrastructure and production.
Asia-Pacific region is the fastest-growing commercial EV market comprising of countries like China, Japan, South Korea, etc are witnesses massive rise in use and production of EV vehicles across personal (bikes, cars), commercial (light-trucks, three-wheelers, buses) and industrial (heavy trucks, aviation, other). This has been majorly due to the government's incentives and pushes to shift away from fuel-based transport to electric-based transport.
The global EV market is growing at an estimated 43% CAGR and is expected to hit 15 billion dollars by 2027.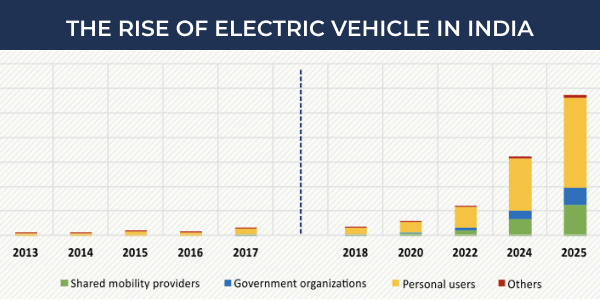 India's EV scenario
State government transport agencies like BEST, DTC, BMTC are adopting an increasing number of EV buses for public transport benefiting automobile makers, Olectra, Tata, among others.
Indian Electric Bus market is set to exceed 7000 by 2025 growing at higher than the global average at 53%.
Electric Vehicles sales in India is set to hit over 63 lakh units annually by 2027.
Schemes like FAME I and FAME II provide massive subsidies and boost to the EV sector, thus promoting the sale and use of both personal EVs and commercial EVs.
The EV Industry in 2021 and Future Trends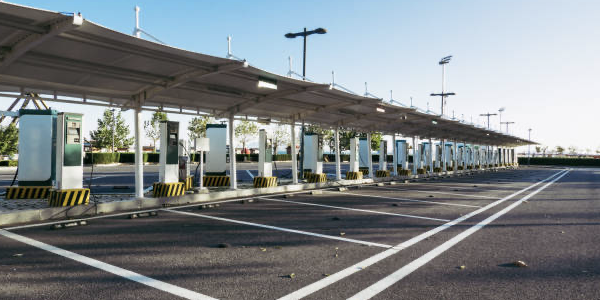 Public-Private partnerships has become a key factor in pushing for EV infrastructure adaption
Source: The Indian Express

The Electric Vehicle Industry has seen a tremendous rise in the past few years. The rise has been constant across all segments and sectors. Various start-ups and traditional automakers have been adapting by launching their own production and line of EVs. World's largest automaker
New Launches in the EV segment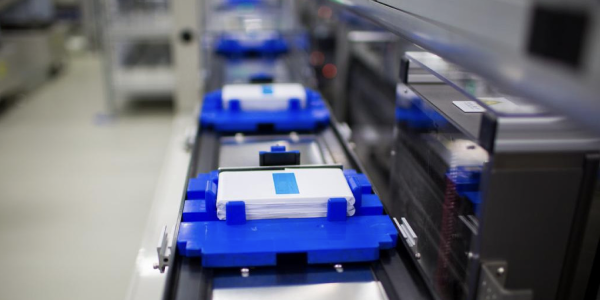 Daimler and Volvo started a joint fuel-cell company in 2020 to expand the infrastructure for EV battery technology

The advancement in EV technology looks promising with reducing Cost per Mile and longer mileage. Daimler announced its 18 vehicle heavy EV truck in 2018 which is set to roll out by 2021. Volvo is set to launch its full range of heavy-duty EV trucks by 2021 and is currently runnings tests on it. Other heavy duty truck manufacturers are launching their own set of heavy duty EV trucks in various parts of the world. In India, the likes of Tata Motors, Bharat Benz, Mahindra, BYD Olectra have already rolled commerical EVs with public transport authorities.
Charging Infrastructure Developments
As manufacturing of EVs are picking up pace so is the infrastructure for it. Governments are pushing for rapid reforms and expansion projects for charging stations and infrastructure across state lines. Two largest automakers, Daimler and Volvo launched a joint venture for joint-fuel company for large scale production of EV fuel-cells.
In India, Ola's Electric arm recently set plans to launch large scale manufacturing units for vehicle and fuel-cells to expand the EV two-wheelers segment across the country.
Government's Involvement a key factor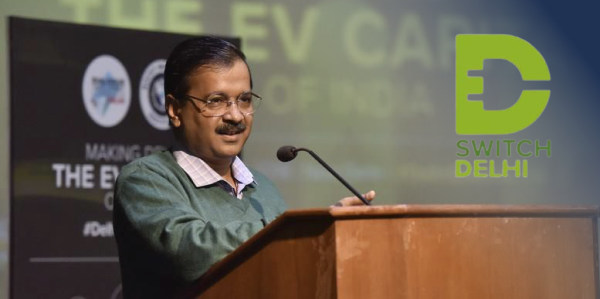 The second phase of the 10,000 crore FAME by Government of India is set to propel the demand for EV further

EV industry is at an influx point and heading towards a massive boost. However, government's subsidies and support is an important criteria for the EV industry to thrive across the world. Countries in the west have seen massive push in form of subsides, support and contracts for EV manufacturers and users in past 10 years. Countries like Norway, Sweden, UK have already seen a massive transition from combustion based engine vehicles to clean battery powered vehicles.
Developing nations like China and India have also noticed a breakthrough in government's participation to scale the EV sector in their respective countries. China has become one of the front-runners in the world when it comes to EV vehicle rollout and adaption. Similarly, India has seen a massive rise when it comes to financial and logistical support to EV manufacturers and buyers by state and central governments. Delhi in particular has been in full-swing when it comes to implementation of the same.
What is in store for commercial EV industry?
Such interesting developments in the EV industry has sure paved the way for the long due EV revolution. There is no doubt that the EV revolution has begun and the greatest benefactor of the same would be the commercial EV industry. The scale and pace at which manufacturing and implementation of EV is happening in the commercial sector, it is the right time for Logistics & Supply Chain operators, Fleet Services and other companies in the sector to transition their support, software and related services to accommodate EVs into their line of services to get an early start and lead the way for the EV revolution in the automobile support sector.