Ever had an unstructured data that you couldn't understand?

As we know that unstructured and unclear data is of less help to any business. Therefore data needs to be in simpler and understandable form. That's why we make it very simple in our vehicle management software to view the complete fleet performance with an easy and understandable dashboard, graphs, downloadable reports, and real-time alerts to keep you informed at every moment. We at fleetx give you something better than just data, we give you clarity with relevant data.
A SIMPLER VIEW TO SEE PERFORMANCE
The most simple way to view a vehicle performance is Dashboard with Graphs. It gives you both the big picture and the complete details in a single view. The graph displays a snapshot of the trends that gives you a complete picture and a few clicks on it takes you deeper with complete data that shows how your drivers are operating and how your vehicle performance is. Take a look at our various performance graphs below.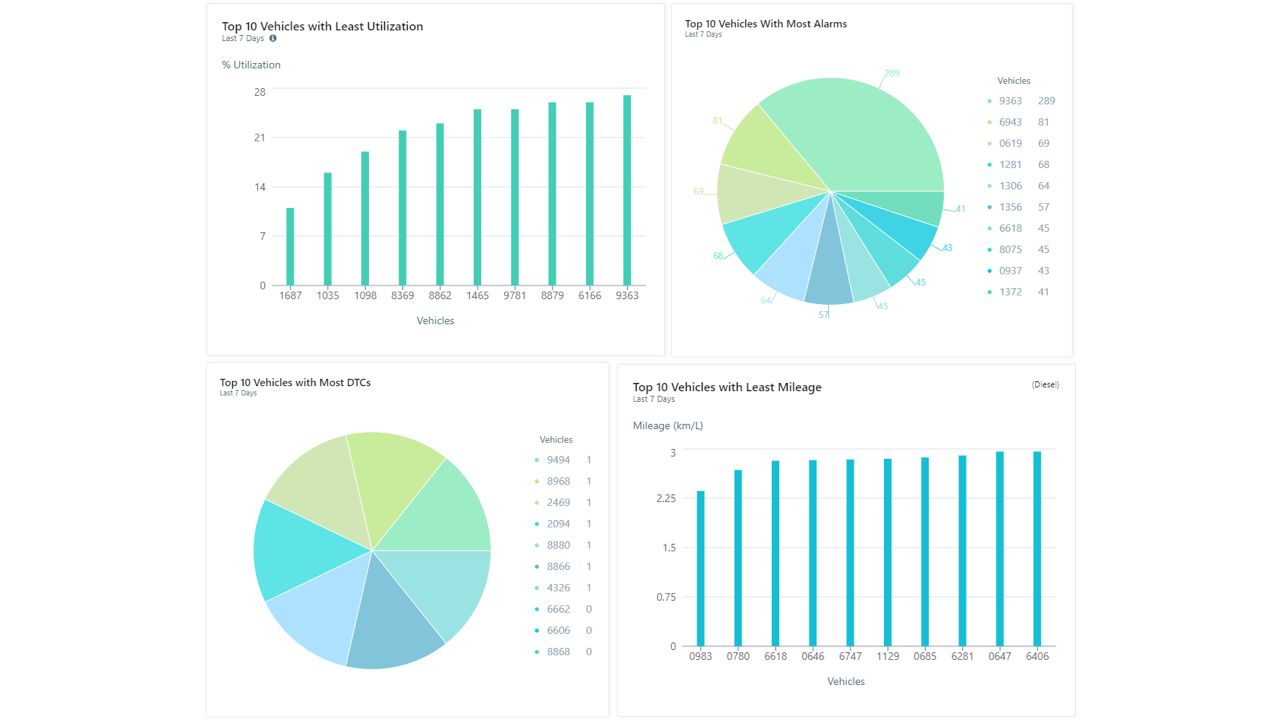 Real-time Alerts and its dashboard
With real-time alerts you would never miss critical events, it keeps you updated at every point of time on any crucial fleet activities. Alerts are designed to take quick and effective decisions based on the vehicle's activities. Alerts can be automatically be informed to you in the form of SMS/email or push notification. Some of our standard alerts include:
Speed Alerts
Geofence Alerts
Fuel Level Alerts
Temperature Alerts
Idle Engine Alerts
The biggest chunk of ROI from fleet management software comes from alerts. Get instant alerts and continuously monitor your fleet to improve their productivity. Our combined alert summary, dashboard, and graph are shown below.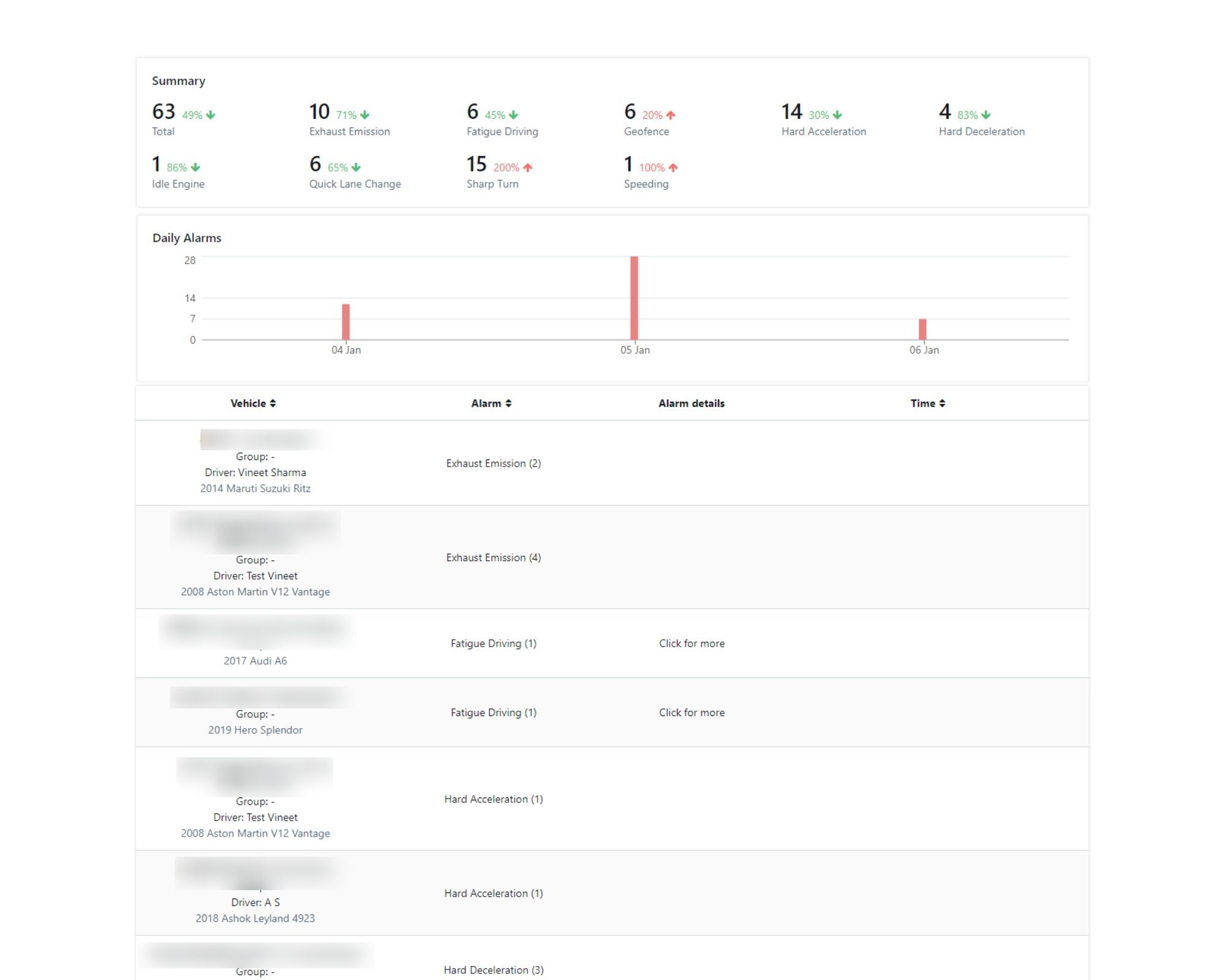 Easy to understand and download Reports
Find out what your vehicles were doing at any date, time, and location. Reports track all the vital data points of your fleet at every point of time. Some of the crucial data points are:
Ignition On & Off
Trip Start & Stop Time/Location
Idling Vehicle Time
Geofence Entries and Exits
Hard Accelerations and sharp turns
These data points are very essential to view the performance architect of any fleet at any point of time. Also, with customized fleet and vehicle reports, Fleetx helps you identify operational issues, uncover inefficiencies, and improve driver safety. Reports are easily viewed online or exported to several other different formats. With report data, you can easily identify hidden patterns, trends and set goals around key metrics. Some of our standard Report includes:
Fleetx offers an easy way to see a fleet's total running km, total running duration and fleet's total mileage for any duration. Whether you need to view daily running, or historical location, fleetx offers you data at every point of time. Get a quick and clear overview of when, how long and how often your vehicles are running and see how efficient your vehicles are when out on the road.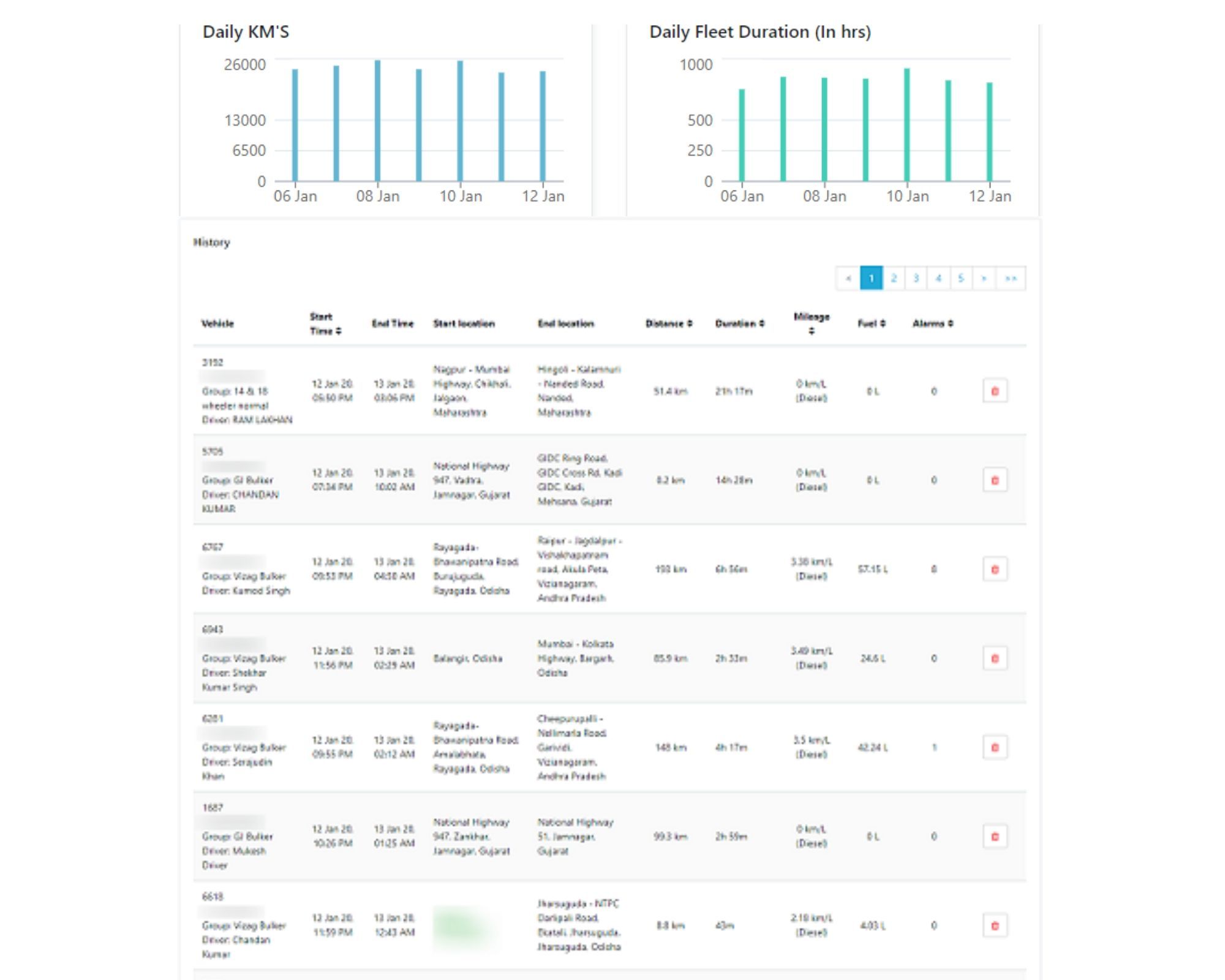 Reducing how much fuel your fleet burns can help you save money. A GPS fleet vehicle tracking solution can allow you to see the approximate amount of fuel used by each vehicle in liters or in rs. By visualizing the daily usage data of fuel consumption, you can take actions to drive down fuel usage, such as vehicle idling, over speeding instances.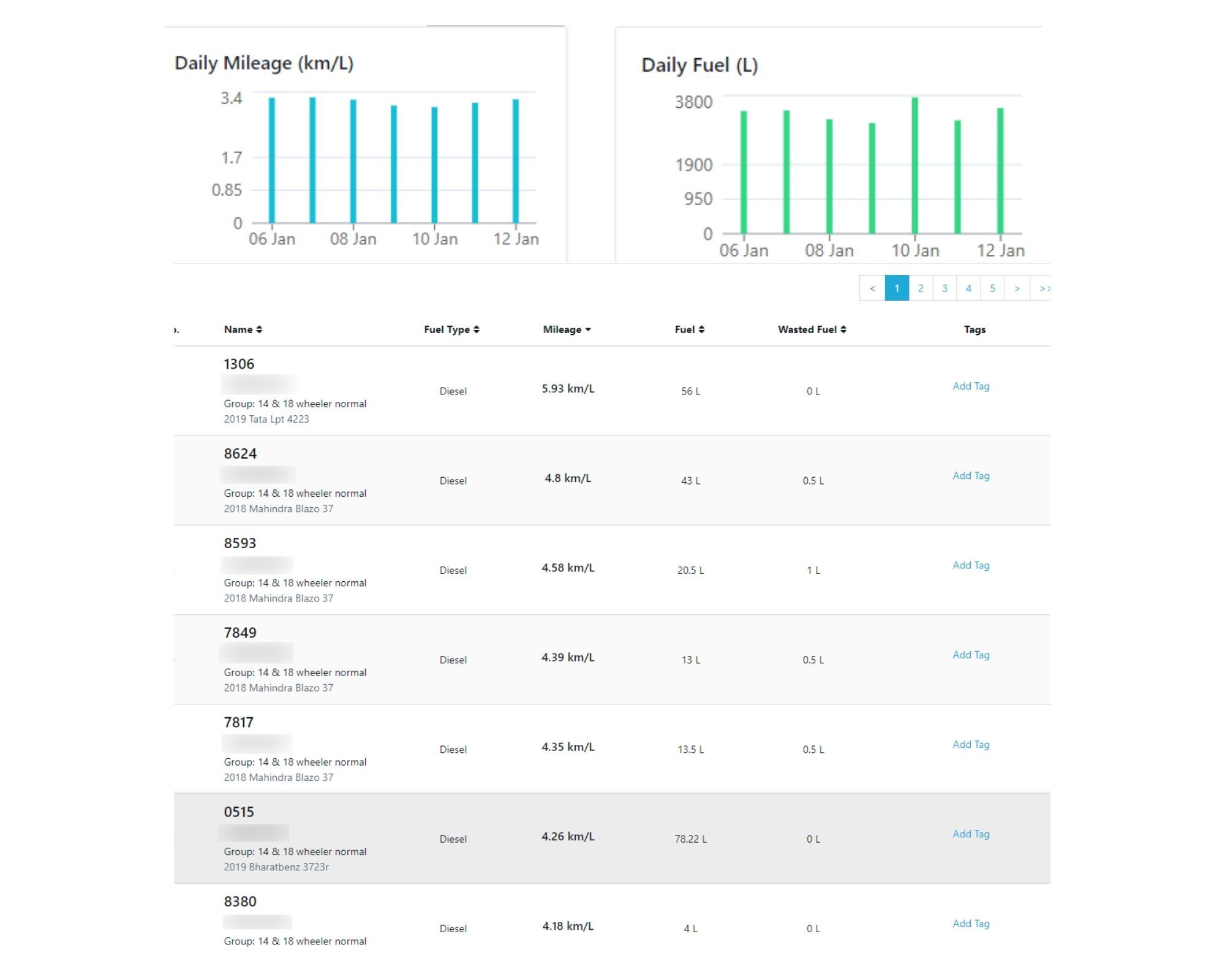 If you have a temperature-sensitive cargo, temperature monitoring is indispensable to keep the product integrity intact. Our latest temperature monitoring feature serves this exact need. You get the minute-by-minute picture of how the temperature is changing inside your temperature-sensitive cargo and take safety measures to maintain it.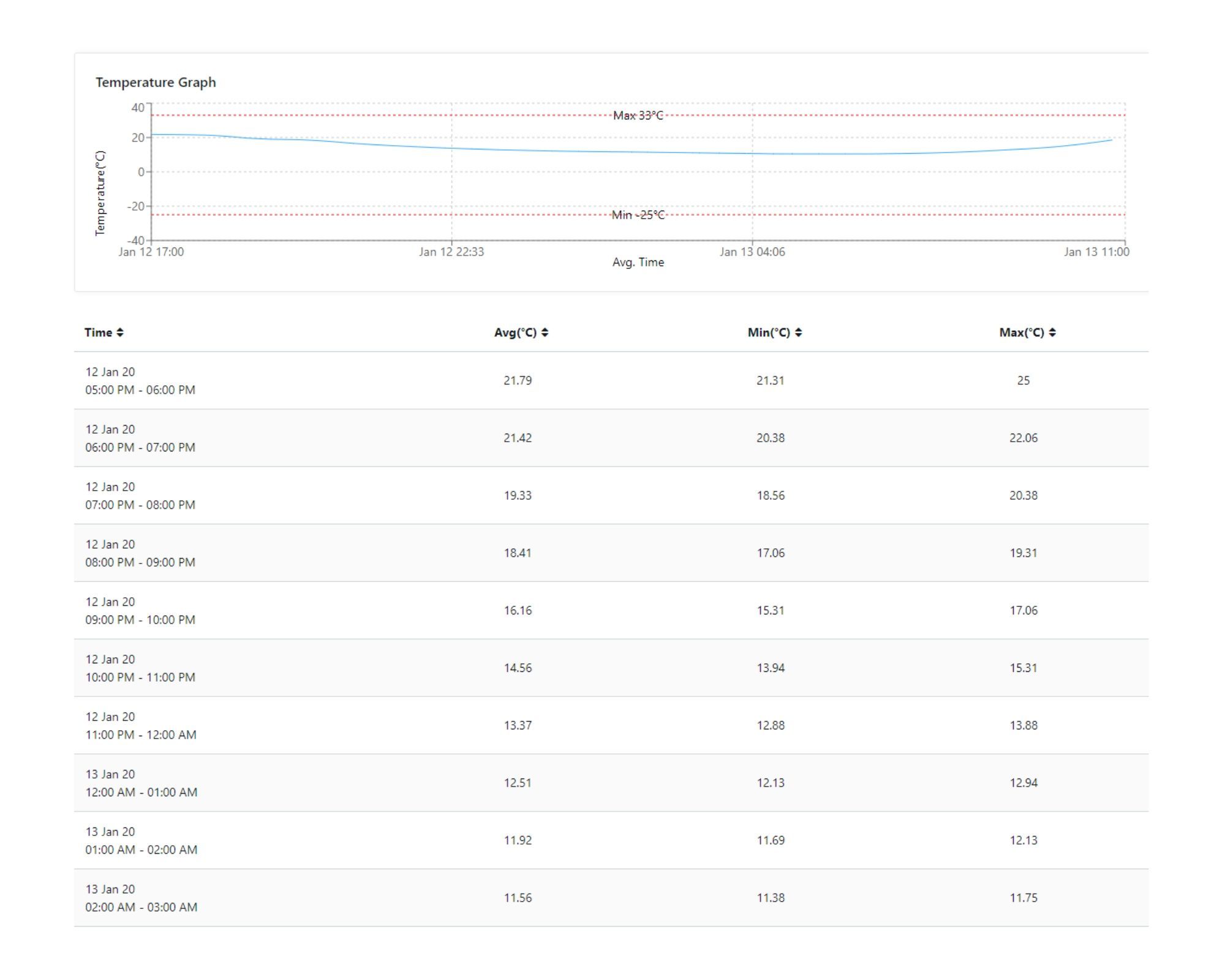 There are bunch of other reports which we offer and are ready to help you improve your fleet business by getting instant & in-depth insights into your fleet's performance.