Why AIS 140 GPS Tracking System is Mandatory
Automotive Industry Standard AIS 140 gps is a set of standards published by the Automotive Research Association of India ( ARAI ) designed to build an Intelligent Transportation System (ITS). ITS is an advanced application which aims to provide innovative services relating to different modes of transport and traffic management and enable users to be better informed and make safer, more coordinated, and smarter use of transport networks.
AIS 140 GPS IRNSS : The Necessity & The Evolution
The statistics from the economic survey in India showcased that the logistics industry alone will near USD 215 billion by 2020. On the Other hand, India's transport sector will grow at a rate of 5.9 percent through 2021 as per the financial report by the GOI (Government of India). These figures show that the Indian Economy highly depends on the transportation system and in future, it is going to be increased and also the vehicles on the road are increasing daily.
Let's pick it up with another perspective, traffic growth in Indian cities is at unprecedented levels, and traffic congestion in metropolitan areas like Delhi, Mumbai, Bangalore is barely regulated and has always been a major concern to GOI. To tackle this burning problem , Fleetx has introduced AIS 140 GPS Tracking Device.
As per the estimates of the Bangalore Development Authority, people living in Bangalore spend around 60 hours per year, this amounts to 37 Million Indian Rupees of straight loss in terms of productivity of the workforce which otherwise would have added a significant bite in country's GDP. These figures are for passenger vehicles only, you can imagine the impact such a figure might have brought with the commercial vehicle segment and the associated Industries they are engaged to. On top of that, fuel loss if accounted in lieu of the traffic congestion would again be considerably high. Indian Government is well aware that poorly regulated traffic invariably leads to multi-fold loss.
Therefore there is a need for government guidelines which specify the emergency and safety standards that need to be implied in all kind of public transport systems. The most reliable use and strict compliance of AIS 140 GPS Tracking can help ease the congestion on the roads, improve traffic management and reduce the environmental impact. This will benefit commercial users as well as the public.
AIS 140 GPS Technical Specifications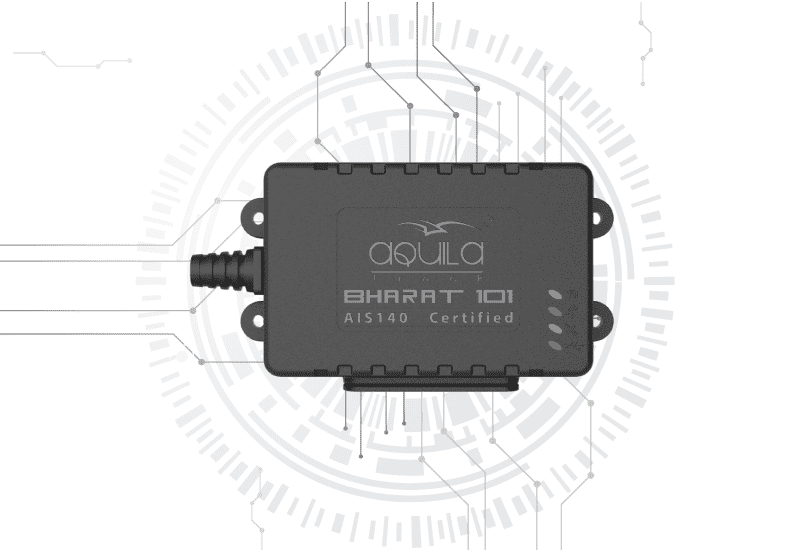 Technical Specifications- AIS 140 IRNSS GPS Tracker
Usage: Car, Bus, Truck, Auto & Two Wheelers
Type: Wired
Warranty: 1 Year
Color : Black
Battery (mAh) : 850mAh
Memory (MB): 8MB Solid State Flash
GPS Chipset: MT6260
Accuracy :<2.5 m CEP-50 (Open Sky)
Temperature (Deg. Celsius) : -25C to +80C
Weight (g): 170
Is It GSM Service :Gsm Service
Connection Type: Wired
Dimension (mm): 120 x 85 x 34 mm
Geo Fencing :Polygonal
Is It Mobile Access:Mobile Access
Is It GPS Enabled :GPS Enabled
Is It Map Upload Support: Available
Tilting Alert: Yes
Category : CAT- 4
Frequency Bands: B1,B3,B5,B8,B40
Peak Download Rate: 150 Mbps
Peak Upload Rate: 50 Mbps
Packet Data: TCP/IP
Antenna: Internal, Multiband
Benefits of AIS 140 GPS Tracker Device
Automotive Industry Standard 140 - AIS 140 GPS Tracker is a set of standards for GPS Location Tracking and Emergency Request Button, both are available as part of  fleet management platform.
AIS 140 GPS helps in Vehicle Tracking
This is one of the most important aspect of AIS 140 GPS Device, so fleetx has made real-time vehicle tracking very easy that will help you monitoring the route taken by the vehicle, the time taken by the vehicle and Route planning.
Fleetx keeps an eye at every Vehicle and their locations as shown below.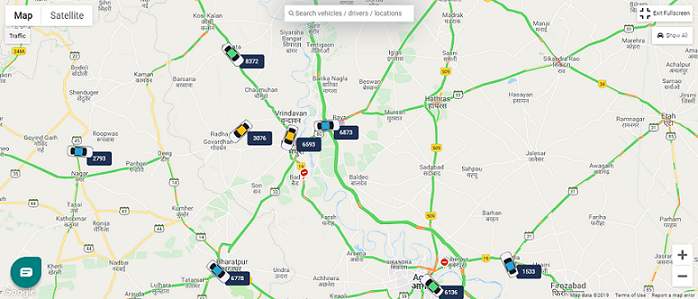 Emergency Request Button (PANIC/SOS)
The vehicles which will be equipped with AIS 140 Certified devices will also be fitted with Emergency Request Button(s). Pressing the Emergency Button will send location information to the emergency server. The location packet which consists of Latitude and Longitude will be sent to the server every 5 seconds and this process will continue until the IP with this information isn't cleared.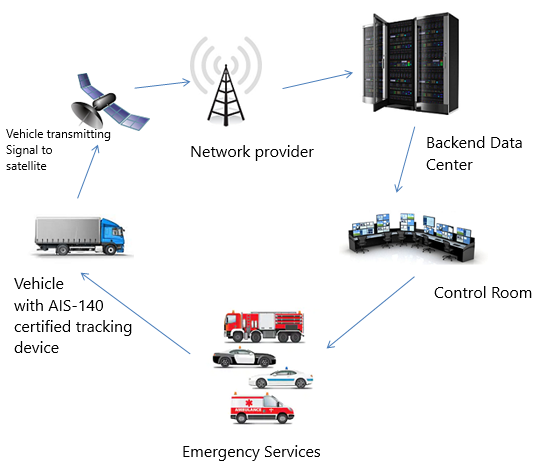 In order to comply with these guidelines, every vehicle will need to have a AIS 140 Certified GPS Tracking System and an Emergency Button. This will help the department in tracking the vehicle in case of an emergency and also enable the driver or passengers to apprise the control room of any kind of mishap or other emergencies.
Who needs AIS 140 GPS Tracker?
Commercial Trucks
·     National Permit Trucks, shall have one dedicated emergency button for the driver seat.
Passenger Transit
·         Private Bus Operators (Intra-city and Intercity).
·         State Transport undertakings (Intra-city and Intercity)
·         Rental taxis operator.
·         Self-driven car rental operators.
·         Car and bus taxi fleet owners or operators (incl. corporate fleets).
·         Taxi hailing service providers.
·         Schools, colleges and all institutional Bus Operator.
Being able to accurately tell the real-time location of a vehicle tracking system is merely a data, but if you pack it with some intelligence and analytics on it with the right solutions, this turns data into real information, which can transform businesses, Fleetx with it's AIS -140 certified GPS Tracker is uniquely positioned to do that and much more.
Vehicle Passing Certificates with AIS 140 GPS Tracker
All new and old vehicles in the above categories will require fitment, Vahaan and BSNL/DIMTS certificate provided by fleetx when they are due for passing. These certificates shall be provided by fleetx after installation of AIS 140 certified GPS Tracker